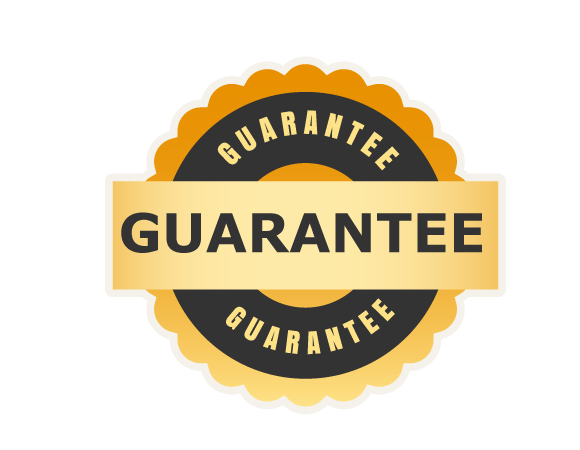 Winning Pick Guarantee
Purchase one of our specially-marked guaranteed picks. If they don't profit, you get a full refund in store credit.
100% Store Credit Refund
Completely Automatic
Refund usable towards any future purchase
12/14/2019
Doc's PAC-12 Saturday Trifecta (3 side plays)
Price: $39.95
Doc's Sports is in full swing on Saturday in college basketball with a strong slate of side play selections featuring PAC-12 teams. It includes picks from the following games:
Stanford @ San Jose State (CBSSN)
Georgia @ Arizona State (PAC12N)
Gonzaga @ Arizona (ESPN2)
Jump on board this package now as 3-0 in just around the corner. Sign-up now and let 48 years of handicapping experience work for you.
3 picks (3 NCAAB)
12/15/2019
Doc's NFL Sunday Trifecta (5-2 Run)
Price: $49.95
Doc's Sports has collected with this package 5 of the last 7 weeks including going 3-0 two weeks ago. This package includes side play selections from the following games:
Chicago @ Green Bay (FOX)
Buffalo @ Pittsburgh (NBC)
Los Angeles @ Dallas (FOX)
This package gives you action all day long! Sign-up now and let 48 years of handicapping experience work for you.
3 picks (3 NFL)
**ALL EARLY** RARE NFL TOTALS TRIPLE-HEADER!
Price: $60.00
Looking to get your Sunday off to a FAST start? Join "Totals Guru" Ben Burns for a RARE 3-GAME O/U REPORT. All three totals kickoff at 1:00 ET, one of them having received Ben's HIGHEST POSSIBLE RATING. Break out your brooms and go for the PERFECT 3-0 SWEEP this Sunday afternoon!
3 picks (3 NFL)
Stephen Nover's AFC Game of the Year
Price: $39.00
The Sunday NFL card brings with it long-time NFL guru Stephen Nover's AFC Game of the Year. Stephen is going for his 24th winning season in 26 years! Powerful matchup indicators, key situational elements and a pertinent, long-term 71 percent angle all contribute to making this Stephen's largest football wager of the season! So cash this guaranteed winner and profit big!
1 pick (1 NFL)
*10* NFL TOTAL OF THE YEAR (Power Sports) ~ 26-14 L40 Football Totals!
Price: $60.00
**SOUND THE ALARM** - This Sunday, Power Sports is releasing his #1 NFL TOTAL OF THE REGULAR SEASON!

Power has been LIGHTS OUT with totals this year - in both NFL and NCAAF! He's 26-14 his L40 football totals, but NONE of those previous ones compare to this!
1 pick (1 NFL)
Alex Smart Sports- NFL SUNDAY FIVE PACK- Tests $23000.00 Run
Price: $59.95
I have isolated FIVE viable investment options from Sundays National Football League rotational schedule. Includes: Three Sides/Two Totals. Features: Chicago Bears @ Green Bay Packers- Denver Broncos @ KC Chiefs -Cleveland Browns @ Arizona Cardinals (Side/Total) - Minnesota Vikings @ LA Chargers. Tests 150-114 NFL run that has made my dime players more than $23000.00 in bankroll expanding profits and a 63% L/27 NFL Totals conversion rate. Kick off after 1 pm et
5 picks (5 NFL)
AAA'S *10* DIVISION GAME OF THE MONTH >> 37-16 L53 NFL! 13-1 IN DECEMBER!
Price: $50.00
We've run out of superlatives to describe AAA's GREATNESS in the NFL! Off Thursday's win on Baltimore, they are 37-16 L53 NFL releases including an OUTRAGEOUS 13-1 in December!

In addition to their GAME OF THE YEAR on Sunday, they've got another big one for ya! It's their "BEST OF THE BEST" from one division!
1 pick (1 NFL)