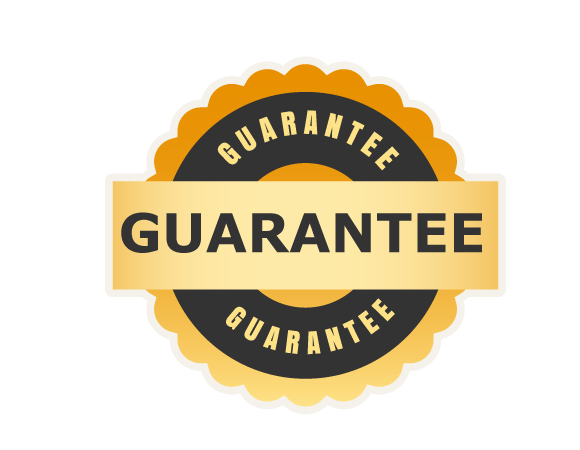 Winning Pick Guarantee
Purchase one of our specially-marked guaranteed picks. If they don't profit, you get a full refund in store credit.
100% Store Credit Refund
Completely Automatic
Refund usable towards any future purchase
11/19/2017
Alex Smarts CBB THREE PACK ( Sides)-Sun Nov 19
Price: $44.95
I have isolated THREE viable side  investment opportunities from Sundays rotational  schedule. Includes: Samford @ Loyola Chicago- Fordham vs Tulane-Boise State vs Iowa State. Tips after 3 pm et 

Tests 292-230 long term CBB run that has made my dime players more than $43760.00 in bankroll expanding profits!
3 picks (3 NCAAB)
Rogers' 10* Sunday SMACKDOWN >> +$16K All Sports Since May 1!
Price: $50.00
Rogers won again on Saturday, thanks to going 3-1 in College Football! Of course, the man we call "The Coach" has been doing A LOT of winning in 2017 as he's now up OVER $16K since May 1st with all plays! Now we've got College Basketball to ADD to the PROFIT$! Jump on board!
1 pick (1 NCAAB)
Power Sports' Oddsmakers Error ~ Won 7 STRAIGHT NFL Plays!
Price: $50.00
Power Sports is TORCHING the NFL right now! Thursday night's 10* win (Over) makes it SEVEN STRAIGHT winners and he's not even close to being done!

More often than not, the oddsmakers are "spot on" with their number, but there's a game on Sunday where they've errored BADLY! Take advantage of their mistake and FEEL THE POWER!
1 pick (1 NFL)
Chip's AFC Heavy Hitter Winner (BUF @ LAC)
Price: $39.00
Chip's AFC Heavy Hitter Winner
Chip Chirimbes, Las Vegas Hilton Handicapping Champion and 'Big Game Player' is 5-2 this week in NFL action and is off last Sunday's Heavy Hitter winner with New Orleans 48-7 over Buffalo. Sunday, Chip has an AFC Heavy Hitter Best Bet Winner between Buffalo and L.A. Chargers. Get it NOW! Only for only $39 or part of Chip's NFL Best Bet Package.
1 pick (1 NFL)
NFL West Coast CASH *5-0 SWEEP Yesterday!*
Price: $29.99
Bartley SWEPT the books going 5-0 on Saturday in college football. Now 6 straight wins overall. This NFL West Coast CASH is a late afternoon winner. It's a big 9* selection. Don't miss this Guaranteed winner. Let's make it 7 straight wins!
1 pick (1 NFL)
*He is 9-0 L9 NFL* Rickenbach 10* NFL Total of the Month! 100% GOM YTD!
Price: $40.00
WIN, WIN, WIN, WIN, WIN! Aug GOM in NFLX, Sep GOM in NFL, Oct GOM and TOM in NFL, Nov GOM last Sunday on Falcons! 5-0, 100% PERFECT YTD with THE Game of the Month picks in NFL action! Scott "The Bulldog" Rickenbach also is 9-0, 100% PERFECT his L9 NFL plays entering Sunday's action! That means you MOST CERTAINLY do NOT want to miss his 10* NFL *TOTAL OF THE MONTH* going TODAY! His GOM and TOM picks are 100% PERFECT in 2017! In terms of NFL Totals, this is THE BIG ONE and it is time for 10 IN A ROW!
1 pick (1 NFL)
Stephen Nover's NFL November Game of the Month
Price: $44.00
Stephen Nover is on his way to beating the NFL for the 22nd time in the last 24 years on a blistering 14-6 run on his past 20 NFL plays for 70 percent. This Sunday's card brings with it Stephen's November Game of the Month. Big play and NFL. It's a huge winning combination! So get on board and take advantage of Stephen's expertise, elite information and hot hand to cash on his strongest November play - guaranteed!
1 pick (1 NFL)
Stephen Nover's NFL Total of the Week
Price: $35.00
NFL guru Stephen Nover is a sizzling 14-6 on his last 20 NFL plays for 70 percent. Stephen is red-hot on his over/unders winning seven of his last eight totals plays. This includes last Sunday's Total of the Week on the Over in the Vikings-Redskins game, which went Over by 27 1/2 points! Stick with Stephen on his strongest NFL total this week and lock into another huge guaranteed profit!
1 pick (1 NFL)